Asolo and Cheongju , partnership between Biennals
04 November 2013
The Cheongju International Craft Biennale (www.okcj.org) will be the partner of the International Art Prize Biennale of Asolo: it is located in the industrial district of Seoul, in an old cigarette factory converted in a center of cultural communication , located at the center of Korea. Founded in 1999, every two years, the event hosts exhibitions, academic programs and workshop activities dedicated to the arts and crafts, including ceramics, wood , textiles and glass production.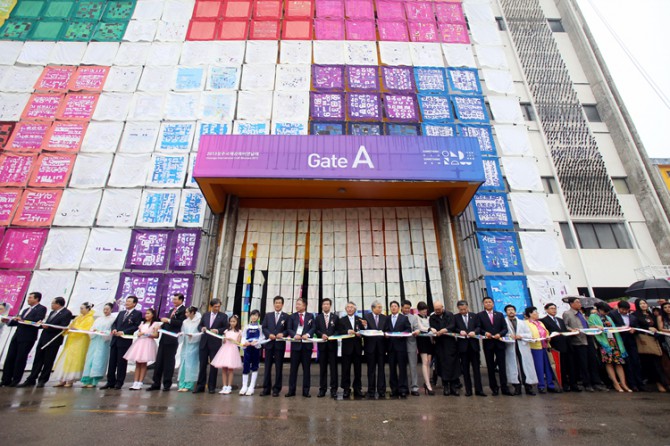 The focus of this foreign entity for the Biennale of Asolo derives from the rich, creative and productive environment where it was born . The President of Itaca Art Investments , Alessandro Schirato , talked about this topic at the Forum " Craft Meets Market" , in the International Pavilion Cheongju
International Craft Biennale ( 11th September – 20th October 2013).
Interested in the promotion and reciprocal exchange, this partnership allows some Korean artists to participate at the Bienniale of Asolo and at an exhibition of the winning artworks at the Biennale in Cheongju in 2015, in addition to the organization in
Asolo of an international forum dedicated to the new horizons of collecting art and design and its market.